I got my new kayak on Monday. It is a NuCanoe Frontier. I tested it out when Blake and Deanna with NuCanoe were passing through TN on the NuCanoe Frontier Tour. So far I am keeping things pretty simple as far as rigging but will go with four Mighty Mounts in the spaces provided.
Close up of the Might Mount which I will use either for Rod Holders, light,flag or camera pole.
Besides that I will add an anchor trolley but everything else will be on the track system provided for the seats.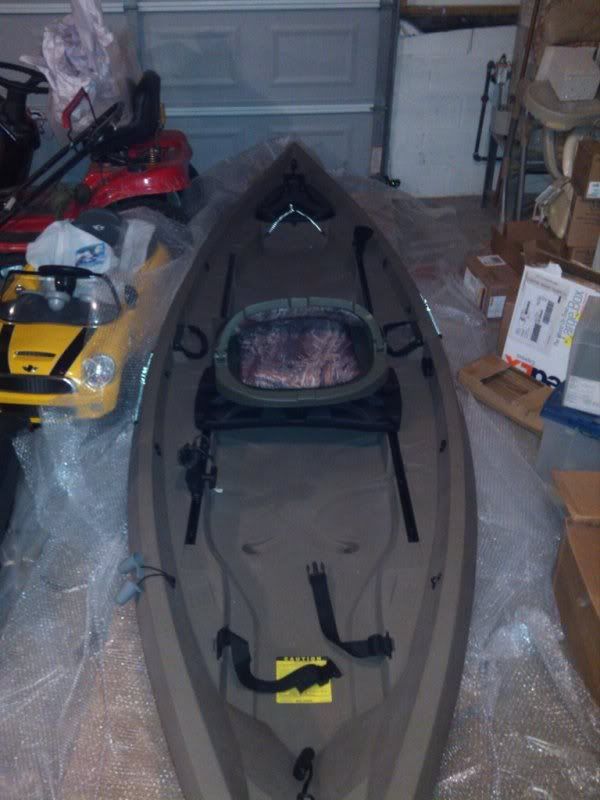 I have to get some pretty pictures outside but for now here are the messy garage pictures.
Fish Finder on Ram mount on 1" ball. Can be used on track system or Might mount.
I hope this weekend to get it mostly rigged up and get some better pictures.